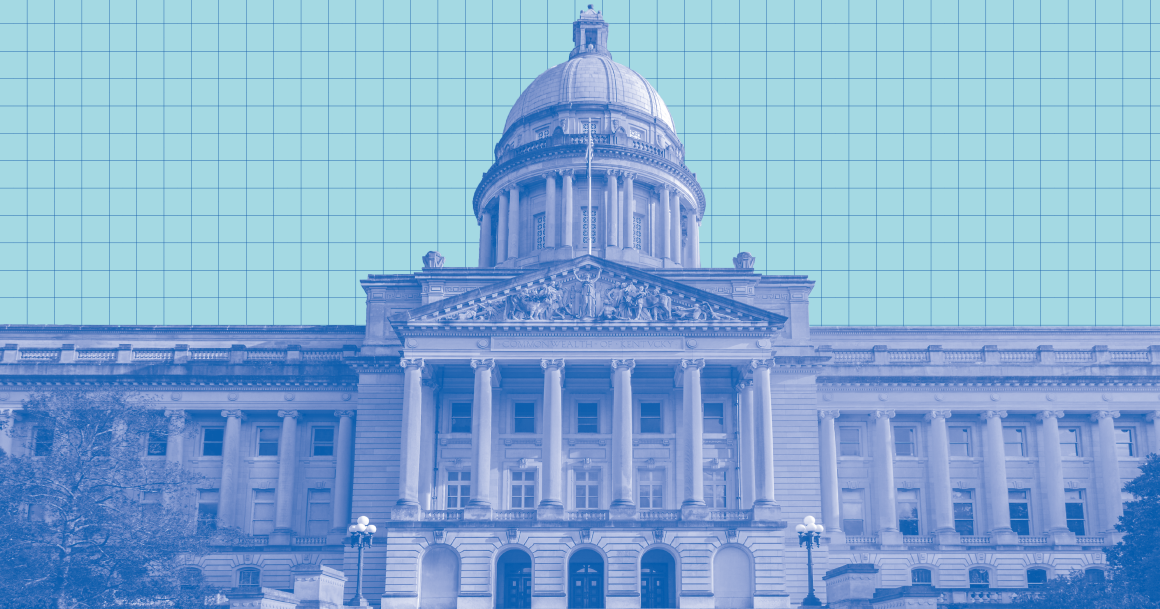 Send a thank you message to elected officials who protected civil rights and liberties!
We're grateful for the senators and representatives who took note of your calls, read your emails, and took tough votes to defend fundamental freedoms. We often ask you to take action against dangerous legislation, but it's just as important to send a thank you to recognize a job well done. 
SAY THANKS for REPRODUCTIVE FREEDOM
SAY THANKS for defenders of immigrants' rights
You can click on each bill to learn more about them. Many bills stalled due to the pandemic and will likely return next year.
2020 By The Numbers:
932 bills filed
312 bills tracked by ACLU-KY
13 bills were amended by lawmakers after meeting with ACLU-KY staff and advocates
60 advocates connected directly with their lawmakers
94 meetings with lawmakers, plus countless texts, calls, emails, and hallway conversations
2,703 emails sent to lawmakers by ACLU-KY members and supporters
What is the legislative session?
Kentucky's Constitution requires the General Assembly to meet in Frankfort every year on the first Tuesday after the first Monday in January. In even-numbered years there are not more than 60 legislative days. The 2020 legislative session began on January 7, 2020, and ended on April 15, 2020.
Our team is on the ground in Frankfort during the legislative session almost every day. We connect people directly affected by different issues to their elected officials. This helps lawmakers learn about how their actions directly affect Kentuckians. We work with lawmakers to protect and expand the civil rights and liberties of all Kentuckians by supporting, altering, or defeating legislation that would threaten those civil liberties.
What is the General Assembly?
The General Assembly is Kentucky's legislature. This branch of government makes laws. It is made of the House of Representatives and a Senate. Each bill that becomes law must be approved by both chambers. Kentucky has a part-time citizen legislature with members from diverse backgrounds and communities.  All 138 members serve year-round as legislators, representing constituents, helping them solve problems, and studying new ideas.