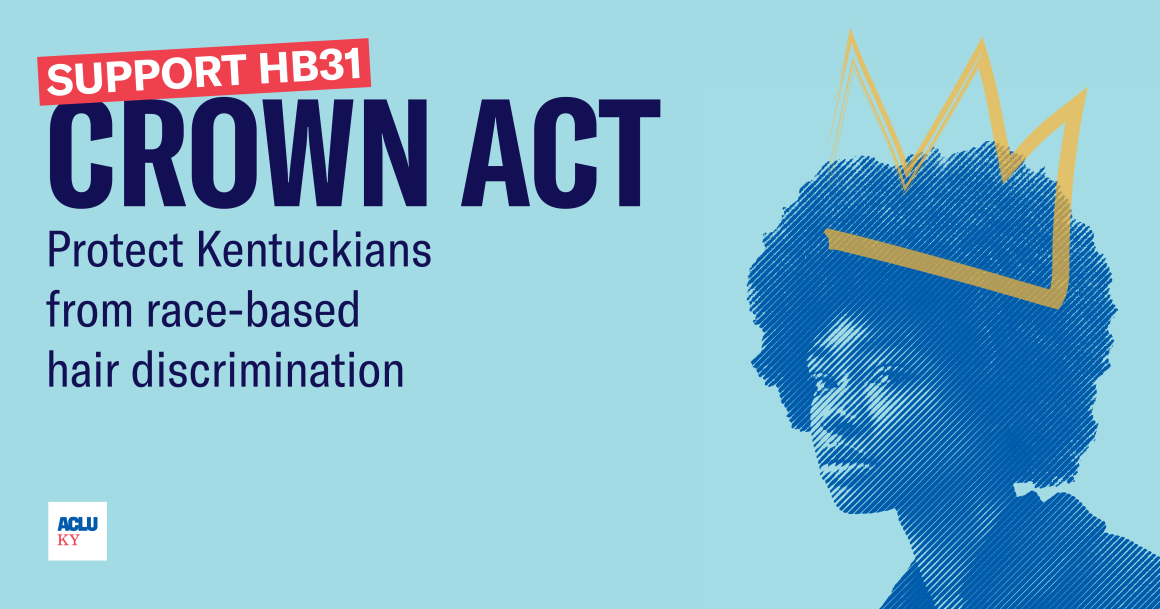 No person should lose their job or be sent home from school for how their hair naturally grows our of their head or for how they wear their hair.
Hair discrimination often affects people of color and clearly has no basis in job or academic performance. Several Kentucky communities have passed local ordinances, and it is beyond time for this protection to extend to all Kentuckians.
This type of discrimination disproportionately affects people of color, particularly Black women. Black women are 1.5 times more like to be sent home from work due to their hair. Additionally, Black women are 80% more likely to say they have changed their hair from its natural state to fit in at the office.
The CROWN Act (Creating a Respectful World for Natural Hair) would prevent discrimination based on hairstyles​. Kentuckians can currently be fired or sent home from school because of the way they wear their hair​. Local protections have passed in some cities, most recently Covington​. It's time for Kentucky to protect all people from this discriminatory practice, no matter where they live.
Read more about the CROWN Act and hair discrimination here.
---
Click below to call Frankfort and urge lawmakers to SUPPORT House Bill 31. Calling takes only a couple of minutes and you do not even need to know who your senator or representative is, plus you can call every day!
---
House Bill 31 Movement:
Pre-filed: 6/30/21
Introduced: 1/4/22
Assigned to Committee (House Judiciary): 3/8/22
Passed House Committee: N/A
Passed House: N/A
Accepted by Senate: N/A
Assigned to Committee: N/A
Passed Senate Committee: N/A
Passed Senate: N/A
Sent to Governor: N/A
Action by Governor: N/A