Reproductive freedom is the ability of all people to have the legal rights and equitable access to resources to make the best decisions for themselves – whether that means continuing a pregnancy, seeking adoption, or accessing abortion care. 
The Breaking Barriers Council is a group of experts and advocates from around Kentucky working to reduce racial disparities in maternal and infant health and improve outcomes for all Kentuckians. This coalition includes birth workers seeking reproductive justice in Louisville's West End, doulas in Appalachia, physicians, other advocacy organizations, and people who have personally experienced the challenges facing pregnant Kentuckians and their families. Together, we are learning from those most affected by these issues so we can work together with a unified strategy to:
reduce racial disparities in maternal and infant mortality
protect and expand access to abortion care
expand pre-K and paid leave so no parent is forced to choose between a paycheck and caring for their child
reduce instances of sexual assault and domestic violence
connect survivors of violence to therapists, counselors, and other support programs
ensure all families have a home in Kentucky, whether they have one parent, two moms, or no moms
provide young people with age-appropriate, comprehensive, and inclusive education about sex, sexuality, relationships 
Throughout 2021, we hosted several Breaking Barriers events ranging from a workshop on breastfeeding during Black Breastfeeding Week, to an organizing meeting to advocate for universal pre-K and paid family leave, to a forum on resources for people who have survived or are experiencing sexual assault and domestic violence. 
If you or someone you know is interested in getting involved, email Policy Strategist Jackie McGranahan at Jackie@ACLU-KY.org.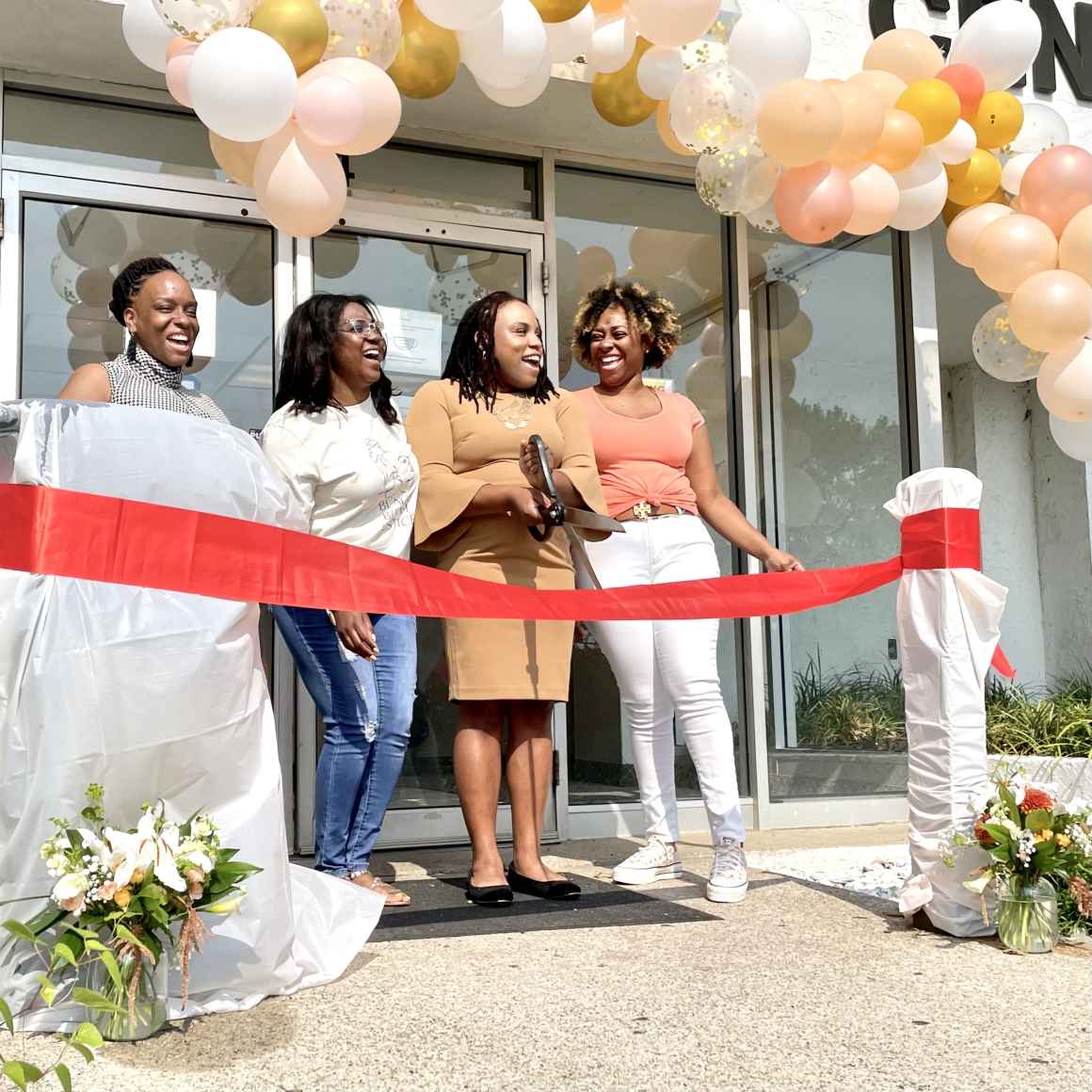 We joined Black Birth Justice for the grand opening of their Postpartum Health Hub in Shively in September 2021. They provide culturally competent care for pregnant people and help them navigate the healthcare system so they can make the best decisions for themselves. They also provide wrap-around services for new parents and their children. Organizations like Black Birth Justice are crucial in the effort to reduce racial disparities in maternal and infant mortality and to ensure all people have the resources to make the best decisions for themselves.
(Photo credit: Samuel Crankshaw, ACLU of Kentucky Foundation, Inc.)
---
Share Your Pregnancy Experience
Stories about pregnancy are important, real, and deserve to be heard. As Kentucky lawmakers continue their years-long effort to force people to remain pregnant against their will while also refusing to create policies to support pregnant people, we are asking you to share your story. Whether you chose to give birth or sought abortion care, your story and your experience matters.